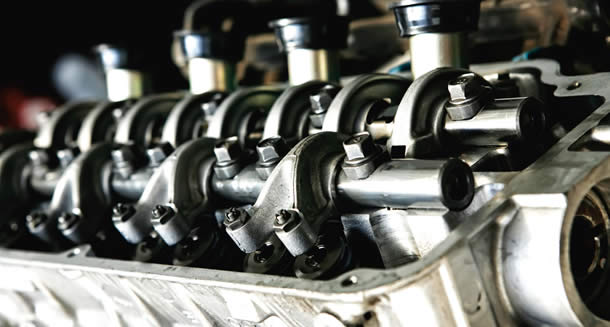 Engine Air Filter
Benefits:
Over time, your car's engine air filter will collect dirt and debris, and even bugs, so you'll have to get it replaced in order for your vehicle to keep running well. A clean air filter will benefit your car's fuel efficiency. And in some situations, it can help a vehicle's fuel efficiency by as much as 14 percent. That might not sound like much, but depending on the size of your car, truck, van, or SUV, it can end up saving you money every time you fill-up. Aside from that big benefit, a new air filter will also help your car's acceleration and can lead to lower emissions, as well as overall improved engine performance. Even though vehicle maintenance schedules will vary depending on the make and model of your ride, it's always a good idea to start with your owner's manual.
 
When to Replace:
Naturally, your air filters should be replaced in case of any damage. However, to maintain the highest possible performance of your car, it is recommended to replace your air filters at least every 12,000 to 15,000 miles. This interval should be reduced if you often drive in dusty conditions. It's best to check the maintenance schedule provided by the manufacturer of your car for the appropriate replacement schedule.
 
When should I get it?
Why is it important? Better Fuel Economy - If your car doesn't get enough air, your car will consume more fuel than it otherwise would. Your air filter plays a role in how efficiently your vehicle uses fuel.  A clean air filter will help your car go farther on a tank of gas than it would with a dirty filter.
 
How do I know if I need it?: 
A Dirty or Discolored Filter. One of the easiest ways to spot a filter that needs changing is to actually take a look at it.

Odd Engine Noises. 

Check Engine Light. 

Poor Performance.

Weak Fuel Economy. 

Black Smoke from the Exhaust.


 
How long will it last?: 
Check your owner's manual; it should tell you when your air filter should be replaced. This is generally every 18,000 to 20,000 miles, depending on your vehicle.
 
Why do this with us?
We use factory OE parts that belong in your Volvo. We check all other parts combined with the air Filter.
 
Additional Engine Repair Service Tips for Volvo's on Long Island


 
Engine Oil
The main function of oil is to lubricate moving parts to keep them working efficiently. Oil also works to keep our engines clear of dirt and metal, and to protect your engine from wear and corrosion.
Buy the oil that matches the manufacturer's recommended specifications and certifications for your vehicle.
Change your oil based upon your owner's manual recommendations.
 
Timing Belts
Have your timing belt checked regularly for fraying and destruction of the belt to have it replaced and prevent a broken engine.
 
Spark Plugs
Spark plugs need replaced about 10,000 to 20,000 miles for copper plugs and platinum plugs can last up to 60,000 miles. If you don't know if your spark plugs need replaced or haven't been watching your mileage, there are a few signs that will tell you if you need to replace your spark plugs:
Trouble starting your engine

A drop in fuel mileage

Is rough when idling