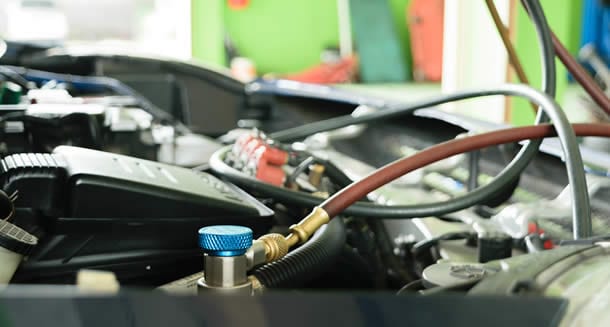 Air Conditioning (AC) Maintenance for Volvo's on Long Island


Here are some simple ways you can check on your vehicle's air conditioning system periodically and be more proactive in recognizing potential  problems.
Run your air conditioner once a week for several minutes. This will maintain gas pressure to keep the compressor working properly. When you do this, be sure to turn to the highest fan speed and coldest setting.

Run defrost for approximately five minutes. This prevents mildew & cleans out moisture, which can lead to odors in your car.
Use your air conditioner in winter. In addition to cooling your vehicle, one of the air conditioner's primary functions is to remove humidity. It works well when you need to remove fog from the windshield to improve visibility.
Re-charge your air conditioning system. Every two years refresh the cooling system with gas and lubricant.
Get a full air conditioning service. Head to Huntington Volvo each year before June to make sure you are set for Long Island's hottest months.